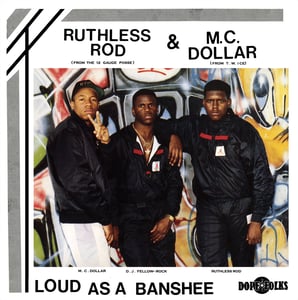 $

20.00
RUTHLESS ROD & MC DOLLAR "Loud as a Banshee +1-1"
This is a reissue of the their Classic '89 release
We took off the rap ballad and added the previously unreleased track
"AS I BREAK 'EM DOWN"
This is our first ever FULL COLOR COVER RELEASE!!! Full color homage to the amazing original artwork.
This is a limited release of 300
Shipping Monday NOVEMBER 15
The First 50 with a FREE EXTRA COVER is sold out.